Uniting Time with Knowledge – for Animals and Humans

At our veterinarian's office Neustift am Walde, we place a special focus on the treatment of geriatric patients and those suffering from pain and chronic illnesses, as well as those in need of Palliative care services.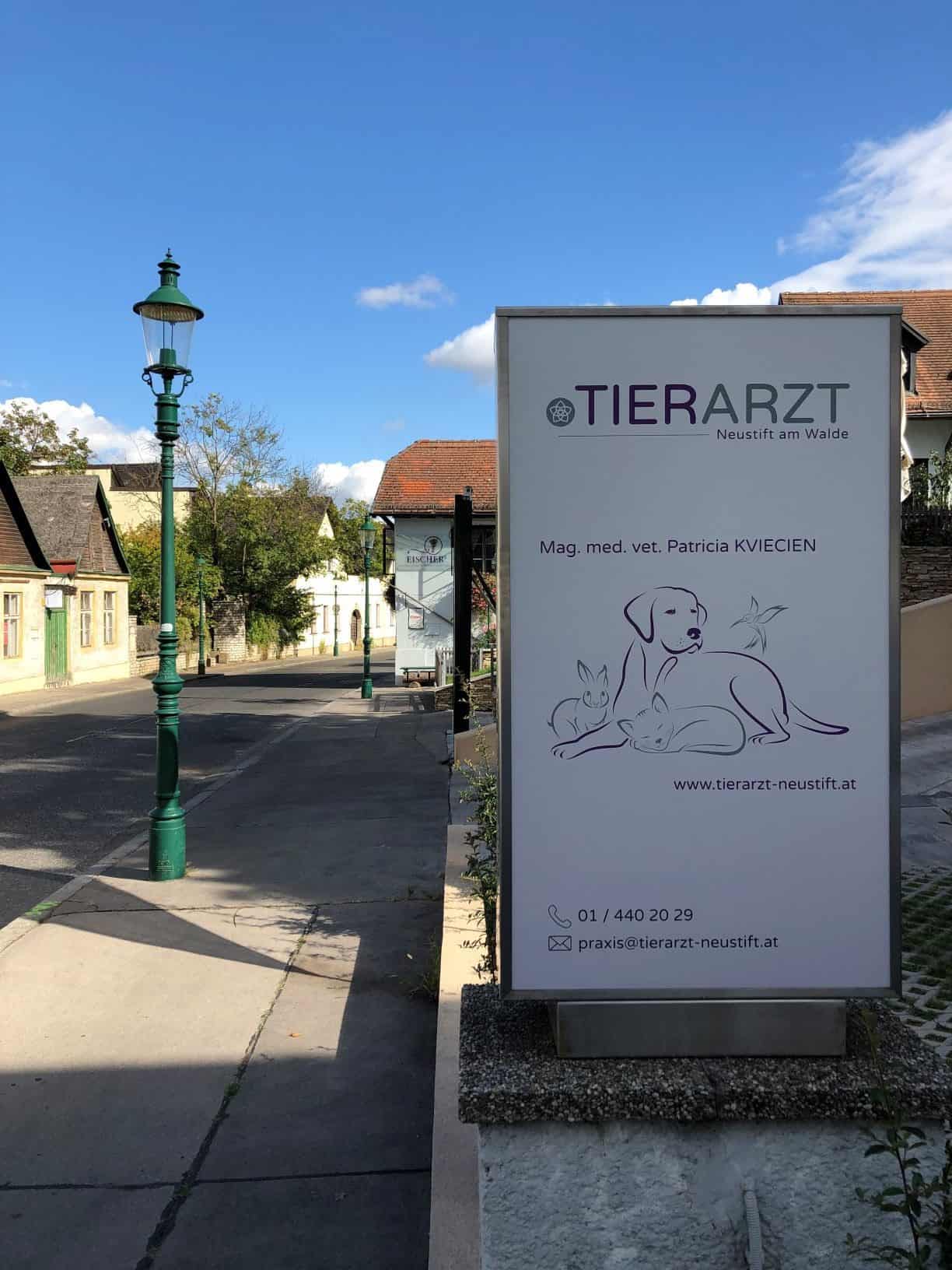 As we wish to keep all our processes running as smoothly and pleasantly as possible for your pets and wish to avoid long waiting periods, we kindly ask you to schedule an appoint in advance.
If you are unable to keep your appointment, we would also kindly ask you to give us a call, as we could allot the time to someone else.
The Veterinarian's Office
The veterinarian's office is fully accessible and offers a spacious and light waiting area which is divided into various separate areas, so every patient can find a comfortable space to wait their turn.
Right next to our waiting area is not only our in-house lab for a wide range of clinical diagnostics but also two examination rooms for in-depth examinations and consultations.
In regards to diagnostic imaging, we have a mobile, digital x-ray solution, as well as a portable ultrasound device available.
In accordance with the fee structure as set on December 20, 2021 by the Austrian Veterinary Chamber we hereby inform you of our hourly rate of EUR 137,00 (Level 1). Please find detailed information in our Legal Disclosure.
We have the knowledge and we take the time.
Mag. Patricia Kviecien
Veterinarian
Since finishing my studies in 2008, I have gained experience in small animal practices, as well as at the University of Veterinary Medicine in Budapest and Vienna's largest emergency and referral clinic.
During this period, I developed the wish to focus more on geriatric patients and those suffering from pain and chronic illnesses. In my own practice, I am finally able to take care of these patients, since these are the closest to my heart.
Gitti & Irmi
Resident Dogs
We're mainly in charge of the feel-good atmosphere around the office and gladly offer stressed-out pet owners our fur for some friendly petting.
We regard cats and guinea pigs as good friends, excepts perhaps on Mondays, as we are usually a bit sleepy and would rather play with each other.